Warranty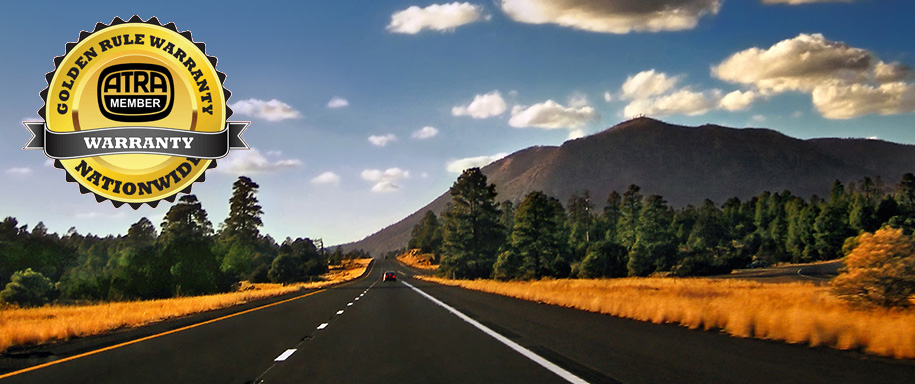 Creative Commons On The Road by Nicholas A. Tonelli - Reuse Under CC BY License
Cherry City Transmissions understands how important our customers' peace of mind is to them. This is why our ATRA automatic transmission repair shop - proudly serving the greater Salem area - stands behind the quality of the work our professionally trained staff offers to each and every one of our customers who choose us to work on their automatic transmission. As an ATRA transmission shop serving the greater Salem area, Cherry City Transmissions is able to offer our customers the ATRA Golden Rule Warranty! The Golden Rule Warranty is a nationwide warranty protection plan issued and serviced only by authorized ATRA members in good standing with ATRA - transmission repair shops like Cherry City Transmissions! ATRA is the largest network of automatic transmission repair shops in the world, making the Golden Rule warranty the most widely accepted warranty of any chain or franchise!
Trusted Reputation

Contact Us
Cherry City Transmission
853 9th St NW, Salem, OR
503 586 0061
Schedule
Hours
Mon. - Fri. 8:00 AM to 5:00 PM
Sat. 8:00 AM to 12:00 PM
Special Offers
$125 OFF
Automatic Transmission Overhaul
Save $125 on cost of automatic transmission overhaul!
View Details
Quick connections
Cost Cutting Offers

Affordable Financing

Ask the Experts

Vehicle Towing

Online Reputation

Follow Us Online